Taibi Law Group, PLLC
Durham, North Carolina Serious Injury, Workers' Compensation, Business Law, and Tax Representation Lawyers
The

Business and Injury Lawyers at Taibi Law Group located in Durham, North Carolina serve clients throughout Durham, the Triangle area and all of North Carolina. Our attorneys handle a diverse variety of legal issues such as complex business litigation, serious injury and wrongful death cases and consumer fraud law.

Put Our Experience to Work for You
Our experienced business lawyers provide legal counsel for wide range of commercial matters such as business divorce, breach of contract, lease/purchase disputes, partnership disputes, contract negotiations, and business-related litigation.
We are also business tort and consumer fraud lawyers, We are experienced representing individuals, groups and businesses wronged by fraud, unfair or deceptive trade practices or breach of fiduciary duty.
Taibi Law Group provides legal representation for people who have suffered injury due to the negligence of another person or business. We help children and adults who have suffered injuries from North Carolina auto and truck accidents, defective products, work and construction site accidents
Our Commitment
We have the experience you need and a commitment to serve our clients. We utilize state-of-the-art technology in order to effectively manage complex cases. Every team member is dedicated to delivering excellent service and we work closely with our clients every step of the way. Unlike most firms, where cases are routinely turned over to less experienced lawyers or even legal assistants, your case will be handled by an experienced attorney.
If you are wondering where to turn for help with your legal question or matter, don't hesitate to contact us. We are ready to put our experience and commitment to work for you.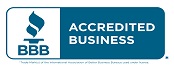 Testimonials
"Tony and the Taibi Law Group were highly recommended to me by a friend. The service was excellent -- very professional and welcoming. Tony walked me through every step of the way, always making sure I understood everything completely, and someone was always there to answer my questions. Tony helped me get the best possible outcome for my case, I can't thank him and his staff enough. I'd recommend them any day of the week!"
-Jessica C
"It's now 3.5 years since Tony secured a settlement for my personal injury. I first sought him out just a few days after it happened in 2012, when a good friend strongly recommended him to me for this purpose. That friend touted his own financial success and satisfaction as a client of Tony. I readily do the same. Six years after our initial work together, I'm still very glad to have found Tony and still pleased with our outcomes. I'm also grateful that our connection has endured and expanded. Through Tony's subsequent engagements with me and my life partner, both formal and informal, I've experienced the same attributes that all the other reviewers cite here about him. He puts the person first, and is generous with his time, ideas, legal acumen, unique perspective, professional passion, and great good humor. In more ways than one, my life is richer for having Tony in it." -Laura N
"After an accident Tony help to litigate my case. Very professional. Very knowledgeable. Hard-working and completely understanding of the system and its surroundings. You could actually write a textbook on his knowledge but you cannot rate enough stars. After seeing someone so determined and willing to go the extra mile to get what is best for me I gained a lot of respect for his profession. Tony helped in many ways and I know my case was Stronger because of him. But I myself for stronger because of him personally. As professional as things need to be in a courtroom it's his personality outside of that that allows me to call him a friend. I was asked many hard questions by both sides. But I never had a conversation with him that he did not sincerely ask me how I was. Class act all the way."
-Richard S
"Tony is an excellent attorney. He finished first in his class at Duke Law. I used Tony for two cases and he won both. He is an excellent negotiator for financial settlements. I believe he one of only a few attorney's in the state to get an award over four million. Tony is a no nonsense, gets the job done attorney, but always with a big smile. I highly recommend if you are in need of legal assistance."
-Sue S
"I had a very bad business partner and needed serious legal help. My business partner was trying to steal everything from me, including my good business name, my concept, and my intellectual properties. I was horrified and at a loss as to what I could do to stop him. When I was speaking to one of my regular customers, an attorney who worked in Mr. Taibi's office, he recommended Anthony Taibi as the best attorney in Durham to litigate business fraud. I met with Mr. Taibi within a week and retained him to represent me. Mr. Taibi took the time to explain my case options to me in terms that I could understand. I felt confident and comfortable with his legal approach. Tony did a great job throughout my lawsuit proceedings. He used his legal expertise to litigate a solution I could live with."
-Nick M